It's a new year and time for a new look. Well, it's a new calendar year but my new year only starts on the 1st of September with spring but that is a story for another day. I've been blogging for close to four years now and every year my blog changes just as I do. This year I want to write the stories I wish I read in magazines. I don't want to glorify useless celebrities but instead, want to celebrate heroes like Marino Morikawa or Jadav Payeng. I want to give you tips and life hacks on how to live with less garbage and I want to awaken the warrior in you. We are fighting for Mother Nature and everything that is not human since we as humans seem to be set on destroying everything she creates. I also want to inspire you to not only do small (but great) things but to also be great even if you feel small. That's the idea behind this blog for 2019.
This all came about while we were on holiday in Mozambique but first the back story. I live in Zimbabwe and I'm as Afrikaans as they come, a boeremeisie through and through. There are no Afrikaans magazines in Zimbabwe as you can well imagine so when I go down to South Africa to visit family, I make sure I load up on Sarie and Rooi Rose.  This has caused a few headaches at the airport with officials giving me the evil eye when my bag weighs in at 23kg (my bag has a weight problem okay, it's called books). So while in Moz I was reading one glossy magazine after another and I noticed something. Not only were there no articles on waste management but there was none on charities or the heroes that run them. There were heaps of articles on how I can look younger, slimmer and be a better lover but none that would change the person I was. Nothing that would make my heart better.  Oh, and the biggest laugh I had was when they jumped on the feminist bandwagon and did an article about how feminism is still not raging in Africa and how I should be a strong woman, only to turn the page to a two-page "promotion" on how to clean my home with Domestos. Really? And the clothes, oh so beautiful but who the hell honestly pays R2000.00 for sunglasses. Who and can she adopt me, please?! Not to mention the boring interviews with "celebrities". Dear Lord, can those people love themselves anymore? And yet they try to sound like "normal" people.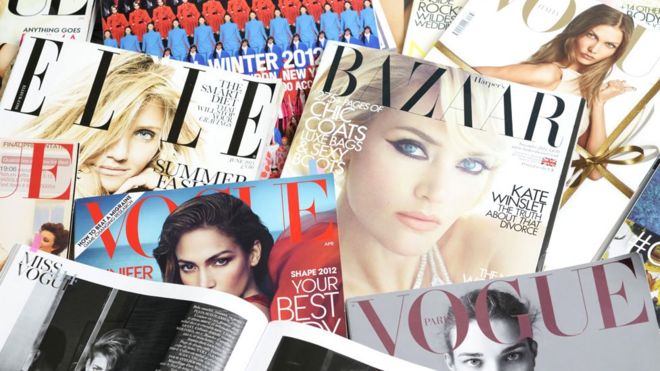 When did I lose my love for this? I use to take my time with every magazine. Reading it page for page, savoring the moment like making sweet lazy love. Now I'm disgusted but the excess and the shallowness of it all. How to dress at 50 should be You made it to 50! Congratulations you magnificent beast! You didn't kill your lazy husband and you still somewhat love your spoiled kids. Hooray for you!!! Okay, that's a very long title but you get what I'm saying. Then we went to a beach on one of the Bazaruto Islands and I cried. No, I sobbed because as far as you could see, the beach was littered with plastic. Mostly bottle caps. You had to push pieces of plastic aside just to find seashells. Swimming in the ocean wasn't much better and after I had to wash plastic shaving of my body, I just lost it. In me, anger rose that has her own name, The Fucking Crazy Bitch and she is sick and tired of the mess we made. Looking after the planet should be your religion and yet we treat nature as an unwanted pet. I decided then and there that I would write the stories I wish I could read, I would do so every day ritually and with a prayer hit enter hoping it will change someone's heart or mind about how they are living.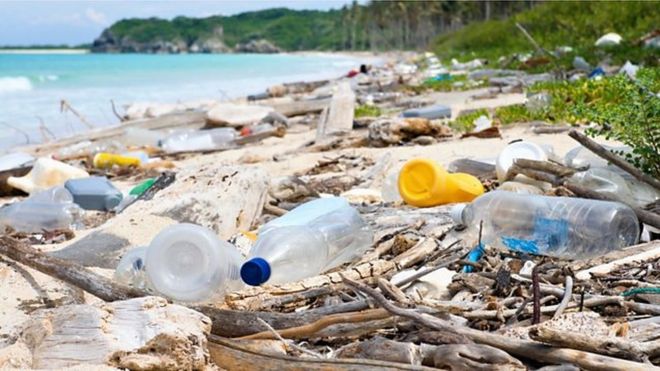 *image from Google
I spoke with a man who said: "You can't teach a hungry man conservation."  Sad and true as this is, I can teach you how not to be a slob and I can pressure my local supermarket into not giving that hungry man more plastic bags that would only end up in rivers and the ocean. I'm one person but I can do so much…and so can you.
This is Hasie Fantasties, the hippy bunny, saying hold on to your seat internet traveller… the shit is about to get real so come back soon.
Be the change you want to see
Hasie